ABOUT Mighty Michigan Movers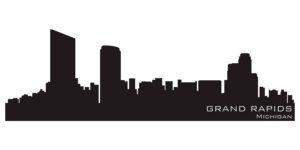 Mighty Michigan Movers is a Grand Rapids-based moving company that specializes in residential and commercial moves, effectively turning the difficult task of relocation into a simple and swift exercise. We started on the principle that we want to be mighty in the workplace and mighty in our communities.
We believe that a satisfied customer is the best form of advertisement and we invest all of our resources into providing the best. We offer consistent phone support, flexible scheduling, email confirmation, free onsite estimates, packing supplies, and a variety of other services that leave you confident before, during, and after the move. These services, along with movers that you can rely on, make us the Best Moving Company in Grand Rapids.
OUR MISSION:
We strive to become the largest moving company in Michigan while promising to provide clients with high-quality moving services at a great price. We want to give back to the communities we serve and give more to charities than any other moving company.
CORE PURPOSE:
We strive to be a role model in the moving industry. This purpose is reflected in everything we do.
OUR VALUES: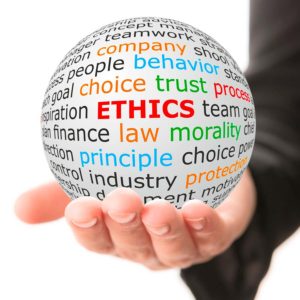 Be Courteous: If you see somebody who could use a hand, help them out. Never stop doing little things for others.
Treat Customers' Items with the Utmost Care: Exercise caution while moving other peoples' belongings. Treat their items as if they were your own prized possessions.
Honesty and Integrity: Demonstrate sound moral and ethical principles at work, home, and in the community.
Be Charitable: Give back to the community, volunteer time and/or money, and help those less fortunate than yourself.
Enjoy Life: Don't wait for things to be perfect before you decide to start enjoying your life. Keep smiling and brighten someone's day.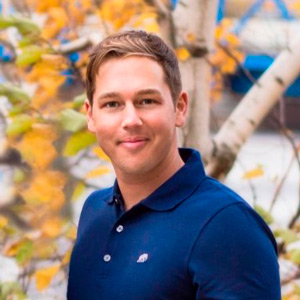 Adam
Owner|Crew Leader
Adam has over ten years of moving experience and has helped people while they transitioned through all types of milestones in their lives. He has learned the business from the ground up and has held every position in the moving industry. Adam is dedicated in providing high-quality moving services at a great price while giving back to his community.
Adam has a Bachelor's Degree in Advertising and Public Relations from Grand Valley State University. He enjoys volunteering and spending time with his wife and son. Family and faith are his top priorities.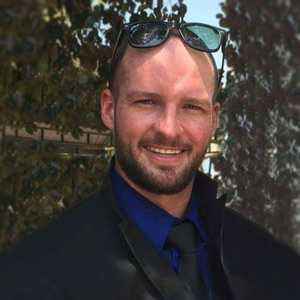 Chad
Crew Leader
Chad has over 5 years of moving experience and his work ethic is top notch. He provides clients with fast, efficient, and genuinely friendly customer service. Chad's experience gives us an edge over our competition by saving our clients time and money.
Chad is an entrepreneur at heart and also owns a landscape company. He juggles many responsibilities without lacking in quality. He enjoys time with his family, working on his house, and bicycling with his two boys.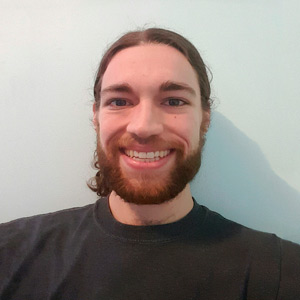 Andrew
Moving Crew Leader
Andrew knows moving can be stressful and he does not mind going the extra mile to make you feel comfortable. Andrew's goal is to make sure that every customer is treated with respect and compassion from the beginning until the end of their move.
Andrew graduated from the University of Western Michigan with a Bachelor's Degree in Psychology. He is a health guru and always provides excellent tips on fitness and nutrition. Andrew also is a certified Hatha Yoga instructor and is passionate about helping people realize and achieve their optimal wellness goals.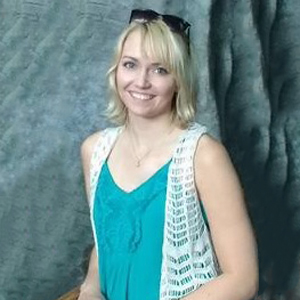 Lindsay
Moving Coordinator
Lindsay's skills and experience as Moving Coordinator are priceless. Her ability to anticipate and respond to the complex and changing needs of clients has helped make every move a success. Lindsay will outline the best plan for your move, reserve the right crews and trucks, answer your questions, and guide you through everything from packing to valuation.
Lindsay has a Bachelor's Degree in English. She is a grammar queen and enjoys finely sharped pencils. She owns an expansive collection of books and her walls are celebrated with rows of literature that have been read multiple times over. She also enjoys spending quality time with her family and friends, sunshine, and going on trips.
Mighty Michigan Movers
"Your first call for ALL your moving needs" Serving Grand Rapids, Kentwood, Wyoming, Grandville, Jenison — all of West Michigan!